MYNXGRIP™ Vascular Closure Device
The MYNXGRIP™ Closure Device achieves secure extravascular closure by utilizing the GRIP™ sealant, which actively adheres to the artery or vein. The MYNXGRIP™ device is also indicated to close femoral venous access sites utilizing a 5F, 6F, or 7F procedural sheath.
Product Description
Resources
The MYNXGRIP™ Closure Device provides secure mechanical closure with the safety of an extravascular sealant. The MYNXGRIP™ device contains the proprietary GRIP™ sealant which actively adheres to and seals the arteriotomy or venotomy while expanding to fill the tissue tract. The MYNXGRIP™ device offers a patient-friendly closure option with no cinching, suturing, or metal implants. The GRIP™ sealant dissolves within 30 days leaving nothing permanently behind but a healed artery. 
Secure Extravascular Closure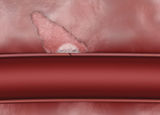 Deploy the Balloon
Achieve temporary hemostasis at the arteriotomy.
Place the Sealant
The Grip Technology sealant effectively grips the artery and provides secure extravascular closure.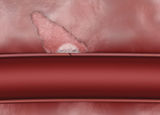 Remove the Device
Deflate the balloon and remove the device, leaving nothing behind but a healed artery. The sealant resorbs within 30 days.