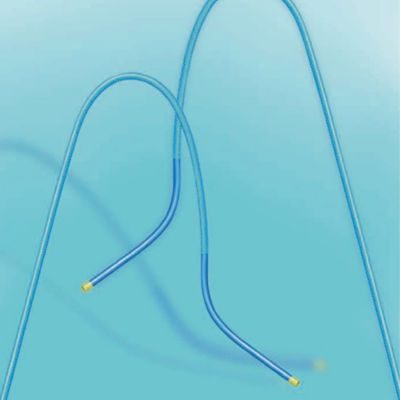 Diagnostic Catheters
Cordis has an extensive line of diagnostic catheters both for selective and flush applications.
The NYLEX™ Catheter, TEMPO™ Catheter, and the TEMPO™ AQUA Catheter have a nylon body, and the SUPERTORQUE™ Angiographic Catheter and the SUPERTORQUE™ MB Angiographic Catheter have a polyurethane shaft.
The Cordis TEMPO™ Angiographic Catheter has a braided, nylon shaft and comes in a large variety of shapes to meet the most exacting needs.
The Cordis SUPERTORQUE™ angiographic catheter has a polyurethane, braided shaft and is available in a large variety of shapes.